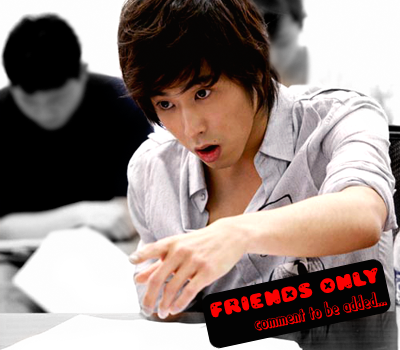 My journal is now locked
All the personal entries are locked coz I have personal pics in there and rl probs..
Other entries like the rare arts and picspams are there for everyone.
I accept friends who enjoy the same thing as I am, maybe not all but common interests are a must. You dont have to like the same thing as I do, as long as you're respectable to my fandoms.
Please comment here if u want to be added.
And also, please comment here if I defriended u and u think I made a mistake.
Thanks and enjoy!!!
Candy flavor:
calm